Directions to MLES
By Car...
Main Line Educational Services is located in the Rosemont Plaza building at 1062 E Lancaster Ave, in Rosemont, hich is siutated between Bryn Mawr and Villanova.
To get there, the main route would be to take the Schuylkill (Route 76), PA Turnpike, or Route 95 to the Blue Route (476). Get off at the Villanova/St. David's/Radnor Exit 13.
Go East (a right turn) on Lancaster Avenue (Route 30), through a series of lights until you come to Villanova University. At the stoplight in the middle of the campus, at Lancaster and Ithan Avenue, you will see the Villanova Stadium to your left. Proceed pass the stadium to the second light, at the intersection of Airdale and Lancaster. At that intersection, turn right into the parking lot for Rosemont Plaza.

After parking, go into the main entrance, and walk straight to the back of the building along the main corridor to Suite 14.

The building is handicapped accessible. There is a ramp on the right side of the main entrance. There is also an elevator from the garage floor, if you prefer to enter through the garage. Parking in the garage is not permitted, but in the case of bad weather, it is permissable to pull into the garage in order to drop off your student. There are handicap-only parking slots in the front, side, and back of the building. If you need assistance, please call the office when you arrive at the building and someone will meet you at the preferred entrance.
By Train...
Take the LOCAL that runs between Paoli and Philadelphia. Get off at the ROSEMONT Station. Once you descend the stairs onto Airdale Avenue, turn left and follow Airdale until it meets Lancaster Avenue. The Rosemont Plaza is directly across Lancaster Avenue and can be seen as you walk towards Lancaster. To your left will be a park and then a McDonald's. On your right will be houses and then a park.

Go in the front door of Rosemont Plaza and walk to the back of the building, to Suite 14.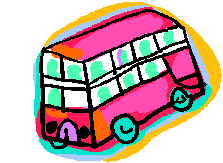 By Bus...
There is an infrequent bus that runs along Lancaster Avenue. Please contact SEPTA for the route numbers and times.
By Plane...
Individuals flying into Philadelphia International Airport can get limousine service to Rosemont Plaza. Please contact the office for further information.